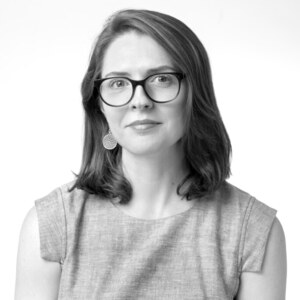 Serena Nelson
, PLA, ASLA
Associate
A registered landscape architect with over fourteen years of experience in the field, Serena holds a bachelor's degree in Architecture (2003), as well as master's degrees in Architecture and Landscape Architecture (2009, 2010) from the University of Virginia. Prior to graduate school, Serena worked in NBW's Charlottesville office and helped open the New York office. Following graduate work, Serena practiced with Starr Whitehouse Landscape Architects before re-joining NBW in 2012.
 
Serena was a Kenan Fellow at the University of Virginia, where she lectured on the integration of architecture and landscape architecture and completed extensive research on complex infrastructure landscapes of Mexico, Netherlands, and Germany. She has been invited to sit on numerous academic juries and has lectured on the work of NBW with both founding principal Warren Byrd and Thomas Woltz. 
Serena was central to the design and management of The Public Square and Gardens at Hudson Yards, from concept to construction. In addition, she has led a broad range of other projects within the office, including the Peabody Essex Museum with Ennead Architects, 80 Flatbush – a mixed-use development in Brooklyn, residential projects in the Hudson Valley and the east end of Long Island, and several major masterplans across New York, including Sylvester Manor Educational Farm. She is currently managing the masterplans for Circle Bar Ranch in Mississippi, and Glen Leven Farm in Nashville for the Land Trust for Tennessee.