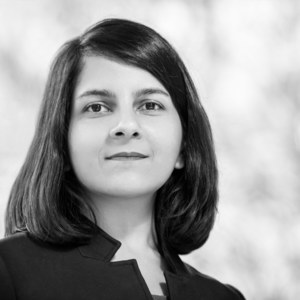 Andisheh G. Tabari
, PLA, SITES AP
Designer
Andisheh Ghofranitabari joined Nelson Byrd Woltz in early 2018 after earning her master's degree in landscape architecture at the University of Virginia. She holds a bachelor's degree in Architecture from the University of Tehran in Iran where she started her career as a designer.
Her interests revolve around educational aspects of design in the public realm and storytelling through the active infrastructure of designed landscapes. Andisheh is committed to using design to promote a thriving future for the places we inhabit that is deeply connected to people and culture.
As part of her graduate work, she explored various ways of designing with plant communities as indicators of change and living narrators of places. She also conducted research and analysis on mechanisms of environmental perception in the human brain to imagine novel ways of place-making and physical, emotional, thought-provoking engagements between the people and their living environments.
Since joining NBW, Andisheh has worked on the Loudoun Water Outreach master plan, Houston Memorial Park, and Ed Johnson Memorial Competition project.