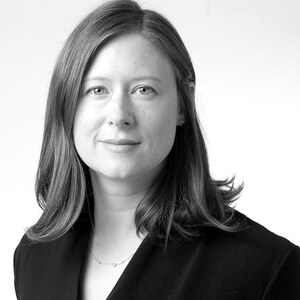 Hallie Morrison
Project Designer
Hallie joined Nelson Byrd Woltz in 2021. She holds a Master's of Landscape Architecture and Regional Planning from the University of Pennsylvania Weitzman School of Design, where she was a teaching assistant and was awarded the Susan Cromwell Traveling Fellowship. 
She has previously held positions with SWA/Balsley and Mathews Nielsen as a designer and project manager. Her former projects span large scale works of international urban design, mid-sized neighborhood parks and plazas, work with historic, educational, and cultural institutions, and include projects recognized with ASLA Honor Awards. 
Before Penn, she was formerly the Associate Director of Foundation and Corporate Relationships at The Nature Conservancy, the world's largest environmental NGO. She believes that our built landscapes are integral to connecting people with nature, building dynamic communities, and creating thriving places. 
With an academic background in Chinese and environmental studies, she speaks proficient Mandarin and holds additional degrees from the Johns Hopkins School of Advanced International Studies, Nanjing University, and Vassar College.