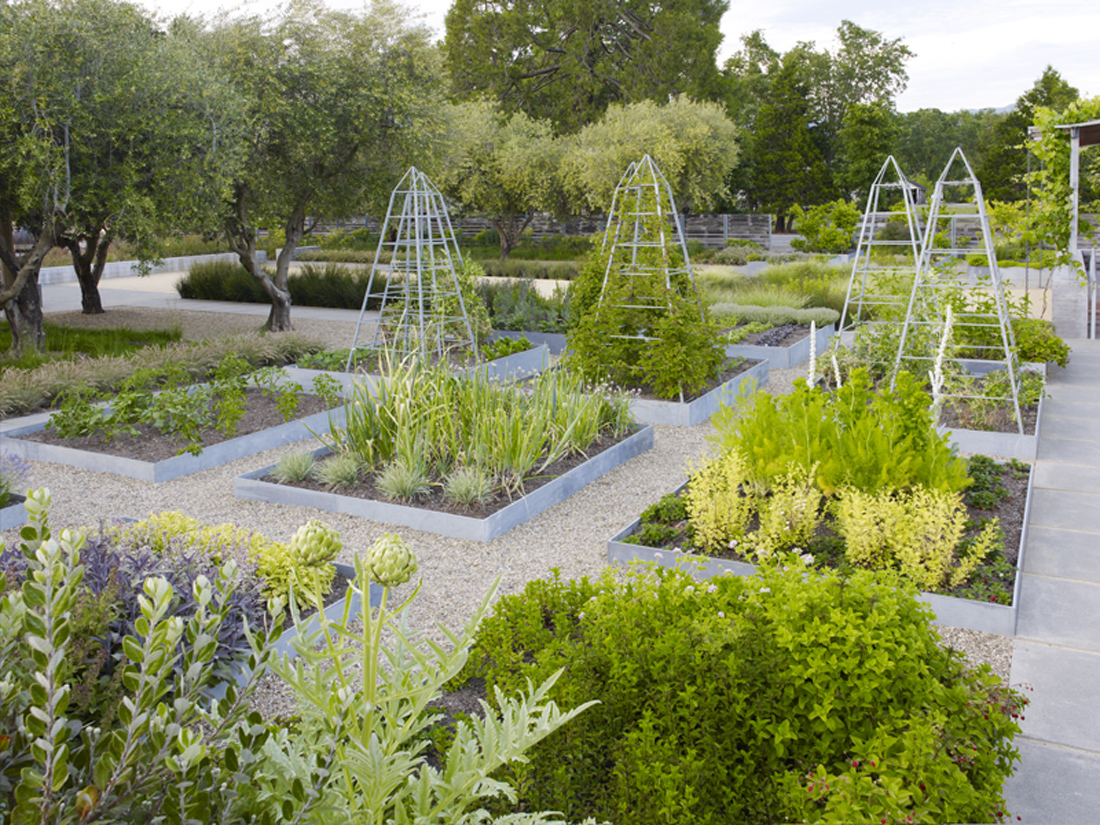 This project is a model of the potential of landscape architecture to reflect and encourage stewardship and conservation practices. The client's commitment to preserving native habitat, regional plant ecology, and water resources is salient throughout. The design transforms a historical, defunct 1920's gas station and impermeable lot into an example of hydrologically focused, ecologically reflective design which accommodates a tasting room, an organic garden, and a farm stand for an organic winery and vegetable farm. The design applies the language of contemporary landscape architecture to make evident the client's deeply held commitment to land stewardship and protection of biodiversity at this one-acre tasting room. The design team worked closely with the owner and architect to create visual, material, and spatial continuity between the interior of the tasting room, the garden, and the landscape beyond. This was achieved through careful selection of regional native and utilitarian plants, through the repurposing of existing materials discovered on site during demolition, by giving stormwater management a central role in organizing the site, and by providing opportunities for spontaneity and play.
The ASLA Jury called it "Rustic Mondern. This is amazingly detailed, both quiet and painterly. The materiality of the project is authentic, beautiful, and calm"
A carefully considered site drainage strategy heightens the experience of stormwater infrastructure and is responsive to seasonal inundations typical of the region. Subtle manipulation of grades directs rainwater along vegetated swales and into a rain garden that is on center with the main tasting room space. Native wetland plants naturally filter and absorb rainwater captured from the site and slow its return to the water table and ultimately the fragile Russian River. Throughout the site, the design celebrates the productive landscape of seasonal organic edibles, and references the 375-acre organic vineyard and winery where the grapes are grown and the wine is produced. Each planting is meant to provide the public with direct contact to organic farming practices in the context of regional native ecology. Concrete and gravel paths provide a datum against which to measure the seasonal variations that occur within the sustainably managed landscape. An existing redwood fence intentionally salvaged during demolition, was repurposed to lend a complex weathered finish citing the history of this iconic site.