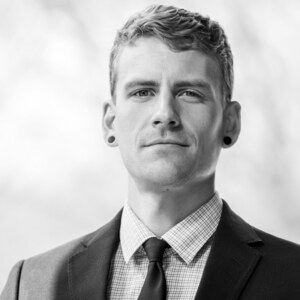 Thomas Baker
Conservation Biologist
Thomas joined Nelson Byrd Woltz in 2018. He has a BSc in Conservation Biology (2012) and a Master's of Landscape Architecture (2017) from the State University of New York – College of Environmental Science and Forestry. Prior to his graduate studies, Thomas worked as a research entomologist for Cornell University and Virginia Tech, where he led studies and management strategies for the control of invasive insects in urban forests and orchards. This research on invasive insects in urban forests served as a model for Cornell Cooperative Extension's management of the Emerald Ash Borer in urban forests. 
During his graduate studies, he interned at Andropogon Associates and was the recipient of the Sussman Fellowship to study vegetation performance in bioretention systems. His research on vegetation performance served as a baseline for adapating maintenance strategies for urban bioretention systems in upstate New York.
With an understanding of complex biological systems, Thomas serves to bridge conservation and design. At NBW, Thomas leads ecological research and monitoring efforts for conservation projects and high performance landscapes. Recent projects include an ecological assessment and long-term monitoring plans at Spade Ranch, a 7,000-acre ranch in Texas; biological inventorying at Cedar Mountain Reserve, a 900-acre property in Virginia's Blue Ridge Mountains; and development of innovative and educational land management strategies at Circle Bar Ranch, a 2,800 acre property in southern Mississippi.