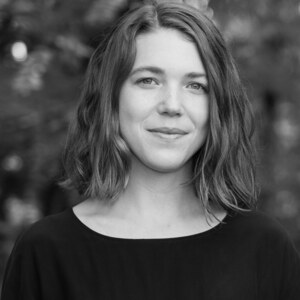 Taryn Wiens
Designer
Taryn holds a Master of Landscape Architecture from the University of Virginia where she was an LAF Olmsted Scholar and received the Architecture School's Edgar J. Shannon Award and an ASLA certificate of Honor. Through research and design practice, she prods the possibilities of time-based land practices as a core medium of landscape design, and examines the role of soil in expanding how people understand contested landscapes. She co-edited the 14th issue of The University of Virginia's Design Research Journal LUNCH. Her work has been published in The SITE Magazine and The Journal for Architectural Education and has been supported by the Benjamin C. Howland Traveling Fellowship, Dumbarton Oaks, and the Center for Global Inquiry and Innovation. Taryn was invited to present at the 2022 National ASLA conference on "Design Outside Development: Community Land Stewardship and Design."
In 2021, Taryn initiated a partnership between NBW and the Richmond Land Bank (RLB) to support creative temporary stewardship of 15 land bank parcels in Jackson Ward, a historically Black neighborhood in Richmond, Virginia.
Recent and current projects at NBW include Mill Ridge Park in Nashville TN, a project for NBW's Conservation Agriculture Studio, the entry sequence design for Sweet Briar College, a comprehensive plan for the Filoli Historic House and Garden in San Mateo County CA, and the UVA Dell Slopes in Charlottesville VA.