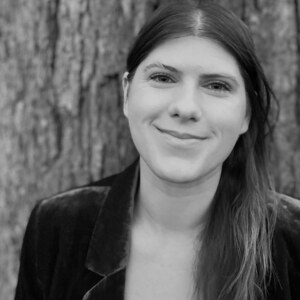 Kelly Ridenhour
, PLA, ISA Arborist
Conservation Designer
Kelly joined Nelson Byrd Woltz in 2023. She earned a Master of Science in Integrative Conservation and Sustainability from the Odum School of Ecology and a Bachelor of Landscape Architecture from the University of Georgia's College of Environmental Design. Kelly is a licensed professional landscape architect in Georgia and an
internationally certified arborist.
Before joining NBW, Kelly interned with Charleston County Parks and Recreation Planning Department and The Thomas Jefferson Center for Historic Plants at Tufton Farms developing her knowledge of native plants, parks, and land management and worked on residential design and construction for Southern Roots Studio in Atlanta, GA. From there, Kelly worked for the well-established non-profit organization Trees Atlanta. As the Associate Director of Design at Trees Atlanta, Kelly worked on landscape architecture, community and urban forestry, public gardens, green infrastructure, and restoration projects like the Atlanta BeltLine and Lake Charlotte Nature Preserve.
Kelly's ecology research established the Atlanta Firefly Project, a community science initiative developed to collect data used to research how land management affects firefly populations. Kelly served on the Southeastern Firefly Working Group and presented her research in Portugal at the International Firefly Symposium. Kelly cares deeply about human experiences with nature, conservation, and sustainable design. At Nelson Byrd Woltz, she is interested in integrating ecological research into the creative design process for NBW's Conservation Agriculture Studio.